Supporting and Promoting Voluntary Action Across Mid Devon
Get Active!
Volunteering is a great way to make a real difference within your local community.We can help you to become an Active Citizen ...
Find Out More
Get Organised!
Our community is made stronger through the work of charities, groups, and community projects.We can help your organisation to develop, connect and influence ...
Find Out More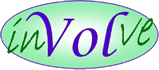 Voluntary Action in Mid Devon
Mid Devon's Council for Voluntary Service
We support and promote voluntary and community action across Mid Devon through: Developing the capacity, skills and knowledge of groups; Connecting groups to facilitate and promote joint working; Building the influence of the sector and helping people to become Active Citizens.
We are a registered charity (Number: 1177169) - supported by a number of funders, including Mid Devon District Council,  Devon County Council, Tiverton Town Council and Crediton Town Council.
Support Our Work
If you would like to make a donation, become a business sponsor or support our work in any other way, please contact our office:
01884 255734